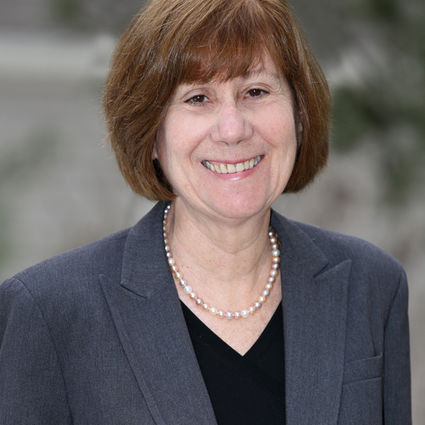 Marilyn Messenger
REALTOR®
About Marilyn
It has been a pleasure helping people buy and sell homes in Concord, Sudbury, Wayland, Weston, Maynard, Hudson, Stow, Acton and the towns west of Boston MA since 1993.
Helping people achieve their housing goals is the best! My business comes mostly from repeat clients, personal referrals from clients and colleagues; and the Internet. I am in the top 1% recommended brokers on Trulia in Sudbury, Wayland, Stow, and Maynard and I have built a wide network on social media. I value education and I work continuously to educate myself and my clients so they have the best information available to make the decisions that are right for them.
My relationships with my clients and professional associates are based on mutual respect, trust, and continuous communication. In addition to extensive on-line services and information, it's the personal communication that make the difference. Taking the time to listen to my clients needs, wants, concerns, and fears enables me to focus on what's important to them. Using project management and effective negotiating strategies makes the buying and/or selling process as efficient and stress-free as possible.
I am a firm believer in education and have earned the top designations in the industry including: Certified Residential Special (CRS), Certified Luxury Homes Marketing Specialist (CLHMS) and Million Dollar Guild Member, Accredited Buyer Representative (ABR), a Graduate, Realtor Institute (GRI). I am a licensed Broker (not a Saleperson).
I am an active participant in the REALTOR® community, having served as the director of PR and Communications on the Board of Directors for the MA chapter of CRS for 4 years. I also served on the MAR (Massachusetts Association of Realtors) Social Media Advisory Task Force. I am a published blogger and market conditions reporter for multiple on-line networks.
I am also active in local government andI served for more than a decade on a local planning board and for the past three years on a Zoning Board of Appeals. The knowledge I gained in these positions has been especially helpful to my clients who are buying new construction. I also served as a Trustee at a 155 unit townhouse condominium development for 2 years and where I gained extensive knowledge about condominium management and living.
I love to walk, read, listen to blues, soul, and jazz. My favorite place is the ocean.
Client Testimonials
"I cannot say enough about Marilyn, She has tremendous experience; she is competent, responsive, and well-organized. She is personable, thorough, and attentive to detail - nothing slips by her! I would highly recommend Marilyn to anyone looking for a Real Estate Agent. They definitely will not be disappointed!
— A. Walker
"Marilyn made what I'm sure is often a stressful transaction easy and worry-free for me. I was maintaining another unit while I still owned my own, so her guidance with the paperwork along with the quick turnaround was especially appreciated and a blessing.. "
— C. Maloney
I chose Marilyn Messenger because she has been a resident of Deer Hedge for a long time and consequently knows it and Maynard very well, she has a lot of experience as a realtor, understands marketing very well, and she is very personable. Initially, I was going to rent and through my conversations with her it was clear that she has a lot of expertise. Although I eventually decided to sell rather than rent, I appreciate that she never pressured me to change from one option to the other and helped me understand the pros and cons of each option. I couldn't have had a better, more pleasant experience selling my condo. She's extremely organized and responded to all my questions completely, clearly, and punctually. She helped me understand and deal with the logistical and legal aspects of the sale process very well. I would strongly recommend Marilyn Messenger to anyone interested in selling or buying their house or condo.
— Steve Marchand
Marilyn Messenger was very helpful to us as a buyer's agent in a competitive bidding situation. Without being pushy or overbearing, she aided us in analyzing the situation and making a successful bid on the house we wanted. Would definitely recommend her to others.
— D. Stipp
As my buyers agent Marilyn was very competent and professional. My wife and I were very pleased to have come across her Senior housing web site and thus her. We were happy with every aspect of our real estate transaction and highly recommend her.
— Hunter Chilton
I can't praise Marilyn enough. . Purchasing this property took over a year, with many issues and "speed bumps" along the way. She was always supremely professional, knowledgeable, and accessible. She arranged the many viewings needed for us and our various contractors, etc. We felt that we had a strong ally with her as our buyers' agent.
— Mary Ann Scheiner
Marilyn helped us find a house while we were living on the other side of the country. She was very patient during the long process, but was very on top of things in order to make our limited trips to the area as productive as possible. She was the most responsive agent we contacted and continued to always be quick to address any questions or requests. She was invaluable during the closing process and allowed us to handle everything with ease completely remotely. I'd definitely recommend Marilyn for a smooth home buying experience.
— Vanvisa Attaset (Sudbury MA)
She knows how we feel about her high quality of work ethics, professional attitude , knowledge, ability to follow through on things, .....everything. After all, this is the SIXTH time she has successfully helped us with buying and selling houses! We hope it will be our last, but if it isn't, we will call her to represent us. Thanks Marilyn!
— Sally Sack
Marilyn did an excellent job in first helping me to buy my condo a few years ago. Then when it came time to sell it, she was there to provide a stellar experience once again. I can't stress enough how much it meant to me that she took charge and streamlined the whole process. She knew exactly how to price and advertise the property, and it sold before I even knew it was gone. If you want an agent that sees the sale through to closing, promptly and professionally, choose Marilyn!
— Andrew Bays
Marilyn Messenger is thoughtful, responsible, kind, genuine, very knowledgeable and one of the finest brokers I have EVER worked with. It was a real pleasure to work with Marilyn and she made my purchase of a condo at Deer Hedge Run Condominiums very very easy. I would recommend her and commend her knowledge and services!
— Magdaline Q.
The sale of my home [in Sudbury] was not typical, requiring a realtor of exceptional skills, experience and knowledge. Yet even though I had been in the home building field, I could think of only one realtor for the job – Marilyn Messenger. Not only was she eminently equipped to handle the real estate end of things but she knew exactly the right lawyers to handle the complex legal issues associated with the sale. There was a substantial array of documents to fill out and sign, but Marilyn was always on top of, and ahead of things. As a result of Marilyn's hard work, my house had a buyer in the first week it was on the market and the deed exchanged hands in about a month – for such a complex sale that kind of speed is unusual It is fair to say that I would not have made it through all the steps required in such a sale without Marilyn.
— Peter N.