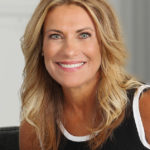 Monique Maillet Mooney
REALTOR®, Broker
Client Testimonials

"I had the pleasure to work with Monique Mooney as my buyers agent. This is the second time my husband and I are working with her and we cannot recommend her more (in fact, we have been recommending her quite a bit to our friends, and they also love her!). She is attentive, thoughtful, detailed and understands our needs. I look forward to working with her again - whenever that may be!"
"Monique Mooney was amazing for both selling our home and buying a new one simultaneously - especially in the hard to navigate COVID market! (Not to mention, she helped us get our first home 10 years ago!) She walked us through the process on both ends, never giving up until our home was sold. Was great at helping us negotiate pricing and timing on our new house. Couldn't be happier with her!"
"We worked with Monique Mooney to buy a home in MA calling her amazing is an understatement. She was extremely quick to pick up on our style and preferences in terms of neighborhoods and build which really helped narrow down the search (particularly important in these covid times)."
"Monique Mooney was wonderful to work with - we couldn't have asked for a better agent to help us buy our first home. She came highly recommended from a friend who had worked with her in purchasing their first home as well. We instantly built strong bond with her and trusted her to be truthful with us throughout the process. She wanted to help us buy the right home and plenty of times steered us away from homes she knew wouldn't be a good fit. She was in it for the long haul. She was there for us to answer any question and made the whole process pretty painless and fun! She has so much experience and is great at what she does. We will certainly go to her when we want to sell this home down the road. We love our home and we are grateful to Monique for her help in getting us there!
"My husband and I worked with Monique Mooney to purchase our first home. She was amazing - as a nervous first time home buyer she guided me through all my crazy questions and the complex process of home buying. She answered any (and we have a ton!) of questions we had about anything. She quickly got to know our taste and needs of homes and found (and sometimes went to open houses for us!) potential homes. Once we found our home to be (well, we found it three times with her) she also did a great job advising us the exact offer price we should put in should we want to win the bid vs how much would be too much to pay for a house. Ultimately we bought a house with her under asking even at a sellers market due to her great negotiation skills. Even after an accepted offer, she's been a great person to talk to through out the rest of the process including furnishing advice. We will recommend her to anyone and look forward to working with her in the future when we one day will be a seller."
"In December of 2016 my husband and I bought our dream home. We worked with Monique Maillet-Mooney. Monique was very clear and attentive during the entire process. She listened to our expectations and concerns patiently. When it came to look for homes she did so enthusiastically but never losing focus of our goals. During negotiation, she was very helpful and supportive. We doubt we would have gotten our house if it were not for her. We would highly recommend using Monique and her team."