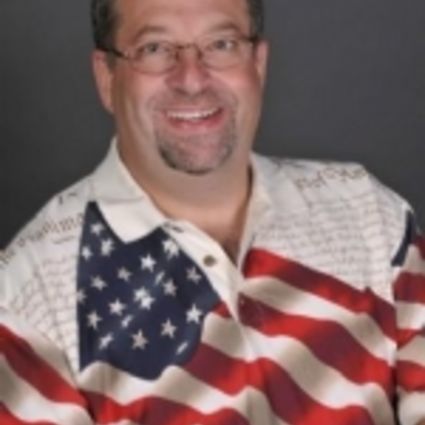 Keith Shapiro
REALTOR®
For many years, I have been advising many buyers, sellers and investors through the complexity of the real estate process. As a full-time realtor, I will devote 100% of my service to you in this time-sensitive industry. With the powerful resources available to me, why not take advantage of my extensive knowledge and experience!
"KNOWLEDGE AND EXPERIENCE DOESN'T COST MONEY, IT SAVES MONEY."
Business Experience
Greater Boston Real Estate Board
National Association of Realtors
Property Investor and Manager since 1991
Over 325 real estate transactions in Massachusetts
Over $95,000,000 in sales
Professional Achievement
Consistent Multi-Million Dollar Producer
Consistent Top Producer Award Winner
Consistently recognized for outstanding service
Consistent Top Broker of the Month
#1 Agent in 2004 for the Framingham office of Dallamora Realtors
Education & Certification
Realtor
Relocation Specialist
CBR (Certified Buyer Representative)
Member of Realtor.com
Up-to-date on all continuing education credits

Hear What My Clients Have to Say...

"Keith represented us in the sale of my deceased mother's house. It was not a simple process as three of us owned the home and we had a great deal of difficulty with some plumbing issues. Keith was extremely helpful, advising (and providing some therapy!) throughout the process. The home sold relatively quickly and at a good price. Keith responded to us day and and night, often having to make unexpected trips to house to resolve the crisis of the day. We really appreciated the extra help and heartily recommend his services." - Seller, Ashland
"Keith knocked it out of the park for me! He knew exactly what was important in the process, made positive suggestions to help maximize the selling price, and took care of every detail. From coordinating the fire dept. inspection, which he paid for AND attended so I wouldn't miss a day of work, to scheduling the final water meter reading, Keith made the process smooth and effortless. THANK YOU!!! I have already recommended him to a neighbor and friend." - Seller, Framingham
"Keith really went to bat for me by getting me into homes that had multi buyers and sometimes earlier than the other buyers! He also pointed out some of the issues with the homes that I would have missed. What I really liked about working with Keith was that I always felt he cared more about finding the "Right" house for me, that he had my back during the entire process from showing the house to negotiating, the final walk thru to the day of closing. He was timely in his responses and when he couldn't talk to me because he was with other clients he returned my calls, texts and/or emails within the same day. Long after the sale he has checked in with me to see how everything was going. If you are looking to buy or sell a house I would highly recommend this REALTOR®" - Buyer, North Grafton
"Keith is a fantastic resource that is truly focused on his customers. It's not about each sale, rather the overall relationships. He's a true professional who provides input in a factual way and helps guide customers through the highly nuanced world of local real estate. Highly recommend. Nothing can replace real world experience in the area of real estate." - Seller, Northborough
"The sale of my parents' house could not have gone more smoothly thanks in large part to Mr. Shapiro's expertise. He spent time working toward the sale and was available when needed. His listing and recommendations for preparing the house were good as well as his manner of interacting with prospective buyers. Most of all, he calculated a price that was much to my satisfaction AND that resulted in a sale within the time frame that I needed. He is just the type of sales professional I was looking for. I would gladly recommend him." -Seller, Boston
"Keith helped us sell our multi-family home and we just could not have been happier! Before the sale, Keith advised us of upgrades that would help our sale and even gave us contacts for affordable professionals to complete the projects. His advice was spot on. Keith guided us to a competitive listing price keeping in mind what our needs were and answered all our questions patiently. During the sale is where Keith really shined! He set up group viewings to respect our tenants' privacy and created a situation that made for a bidding war and quick sale. Keith's expertise and ability to "finesse" and work with all the parties involved in closing a house was crucial to the success of our sale. Without his advise and expertise, I believe our particular sale would've been very difficult with a less experienced realtor. I highly recommend Keith Shapiro!" - Seller, Framingham
"Keith helped my mom downsize from her home to a beautiful condo. It was a very stressful time but Keith was incredibly supportive and went above and beyond the call of duty, even helping her by answering questions about the new place after move-in. Our whole family would recommend Keith without hesitation- he is kind, honest and patent. He was a joy to work with." - Seller, Framingham
"Keith helped us buy our first home 10 years ago. As first time buyers, his knowledge in the real estate market was so helpful. This past spring, we were ready to move again so we contacted Keith. He listed our house to sell and it was under agreement in 2 days. He also helped us find and buy a new home. His responsiveness to our needs and attention to detail was second to none. He makes himself available day or night and is always an upbeat presence. I would recommend Keith 100% to anyone looking to buy/sell their home. Awesome real estate agent!" - Seller, Marlborough
"Keith did a fabulous job assisting me and my husband in selling our beloved home of 30 years. He knows the Framingham market inside and out. He proposed to provide services that seemed a far reach but he did all that he said he would and much more. He's a terrific listener and understands the attachment people have to their homes and is respectful of that. His response time was always immediate. That was an invaluable aspect of dealing with him and is rare in most real estate agents. He is very personable, has a good sense of humor as well as knowledgeable and honestly made me feel like he was working solely for me. He went above and beyond is providing me with help in every way. He optimistic, honest, but realistic too. I found him to be honest, enthusiastic and has very good communication skills." -Seller, Framingham

My Listings
Listed with Realty Executives Boston West

Listed with Realty Executives Boston West

Listed with Realty Executives Boston West