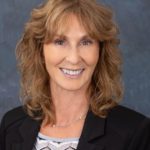 Maggie Leavitt
REALTOR®
Overview
Real Estate Experience: 30+ years
Realtor® & Certified Appraiser
Specialization: Seller's Agent, Buyer's Agent, Consultant, Appraiser
Primary Area: Eastern Massachusetts
Real Estate Background
I began my real estate career in the mid 1980's as a residential staff appraiser and a part-time real estate agent. While working as an on-site sales agent for a developer in a new retirement home community, and also working on residential appraisals for local lenders, I was truly able to understand firsthand real estate valuation, as well as the value of client relationships and trust.
As a certified appraiser, I started my own real estate appraisal business, ML Appraisals, Inc and was hired by lenders, attorneys and homeowner clients for my appraisal services in Eastern Massachusetts. My appraisal services include many unique and complex residential properties, as well as land appraisals.
As a Realtor®, my appraiser background gives me a vantage point of knowing local market pricing and market trends. It helps with analyzing relevant market data pertaining to a specific property that my client has an interest in, and viewing it from the perspective of a lender. This knowledge is extremely beneficial when pricing a home and/or helping a buyer client determine a reasonable offer price for negotiating the purchase of a home.
I love my role as a Realtor®, assisting clients with the buying and/or selling process. Over the past 5 years, my real estate business has increased steadily by word-of-mouth, and I pride myself on those relationships. I give each client 100% attention in meeting their real estate goals, from the first meeting, to the closing and beyond.
With two teenage daughters, and a very supportive husband, it's time for me to take my real estate business to the next level by combining my knowledge of property values with the strong desire and commitment to develop relationships of trust with my clients.
I would be honored to be your Realtor®.