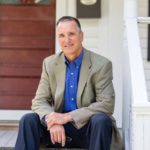 Paul Gustavson
REALTOR®
As an agent, I offer you 4 important things:
30 years of Business Experience
Metro west Real Estate Market Expertise
In-depth Knowledge of Home Construction and Design
Professional High-Quality Internet and Traditional Marketing Skills.
These attributes mean you get the best deal and save $$ when you work with me! Several years ago I left a successful career in high-tech sales to pursue a life long ambition to build and market fine homes. It's been a great move and very satisfying. I have enjoyed achieving this new goal by applying my 30 years of design, sales, marketing, and customer service experience in a professional and innovative manner to a Real Estate industry that is ready for change. I am not your typical agent - I recognize the need for a higher level of service, expertise, and innovative marketing for both buyers and sellers - delivering you value by saving you money and time. I believe my knowledge and experience combined with a zealous attention to detail brings great satisfaction to my buyers, sellers, investors and other clients. As a licensed home builder that has renovated or built many homes, I can help you size up a home's condition, value and potential. I have enjoyed living in Ashland for the last 19 years where I have been active in my 2 sons athletic programs and schools. I also enjoy skiing and boating in the New Hampshire mountains. Feel free to contact me by phone or email to discuss any of your real estate needs. Whether you are thinking of selling, buying, building or investing, I can offer you a valuable resource to get you started, chat about ideas, and to serve you in meeting your goals.
Buying a home or investment?
I look forward to helping you select the home of your dreams by taking time to listen to your needs and desires and applying my in depth knowledge of home construction, renovation, and land use.
Selling a home?
My real estate and homebuilding expertise coupled with an effective marketing program will give you the exposure and edge you need to sell your home quickly for top dollar.
Returning Client?
I appreciate the opportunity to continue to serve you and hope you take advantage of the valuable resources I provide. Come back to visit often! I consider this community an excellent place to reside and would love to share with you my enthusiasm for the many neighborhoods that encompass it. I pride myself on providing unparalleled service and look forward to developing a long-term relationship with you. Please feel free to contact me if you would like to discuss how I can best assist you with your real estate needs.